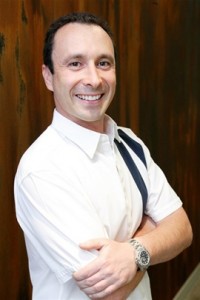 Dr Dion Shapiro qualified with a Bachelor of Dental Surgery (B.D.S Wits) in Johannesburg, South Africa in 1991. After sitting the examinations required to satisfy the Australian Dental Association requirements for the practice of Dental Surgery in Australia (Melbourne, 1996), Dr Shapiro, with his wife and son, relocated to Sydney.
In 1998, Dr Shapiro took over a practice in Mascot, which he then moved to Alexandria & renamed Green Square Dental in 2000. In 2005, we relocated across the road to our present purpose built, new, modern facility in Botany Road.
For Dr Shapiro, dentistry extends beyond just teeth, as his goal is to help patients maintain optimum overall oral health for life. He achieves this by providing comprehensive dental care with uncompromised quality.
By viewing dentistry as an art form, Dr. Shapiro channels his passion for cosmetic and restorative dentistry to create natural, beautiful and importantly, healthy smiles.
Throughout his dental career, Dr Shapiro has been renowned for his uniquely gentle and calm approach to dentistry. In particular, Dr Shapiro has demonstrated significant success in helping transform patients who are nervous, anxious or even phobic about dental treatment into being completely at ease and confident at their visit.
Dr Shapiro will guide each patient through their experience, understand and address any concerns they may have and ensure they know exactly what to expect. This way, patients become confident, and are empowered to overcome their anxieties.