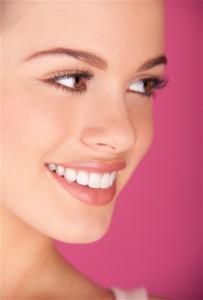 I want to be happy with the appearance of my teeth-
Dentistry has come a long way. Here at Green Square Dental, our patients are our family and friends. It is our focus to ensure that all of our patients are completely happy with their smiles. Dr Shapiro will endeavour to provide you with the best smile money can buy.
I want straighter teeth without braces-
For straight teeth without braces, we offer Ortho-Align-r, the invisible way to straighter teeth. Ortho-Align-r uses a series of clear aligners so you can straighten your teeth without anyone knowing.
I want a whiter smile-
Enhance the appearance of your smile with our state of the art tooth whitening services. We offer the option of in chair laser bleaching, or take-home kits. Ask us which one is better for you. In no time you can have a new brighter smile to be proud of.
I want to replace missing teeth-
Dental implants are the most advanced and effective solution for patients with missing teeth. They are a permanent solution to help restore your smile and occlusion. There are also many other options as well. Come in for a free consult to find out which option will best suit you.
I want to repair broken or cracked teeth-
If you happen to have a crack or chip in your tooth, porcelain crowns and veneers can be used to restore your smile and preserve the function of your damaged teeth.
I want to learn how to look after my teeth-
Here at Green Square Dental, we know that each and every patient has unique dental needs. Every one in our team is here as an aid to your dental health. Our aim is to educate each patient and ensure that you are informed on the best way to look after your mouths as a long term solution. Our oral hygienist's main focus is your on going dental health.
I want to get rid of my headaches and neck pain-
Headaches are often caused by grinding or 'bruxing' your teeth. Excessive clenching of the jaws is not a healthy action. In some adults and children, clenching may occur during the day or at night. During sleep, you have no conscious control over this excessive clenching or grinding. Over time, this action can wear your teeth down, requiring extensive dental repair later on. At Green Square Dental, we offer a variety of treatments that will cure your headaches and pain, best suit your condition for the long term.
I want to get rid of my bad breath/I want fresher breath-
Do you feel like your breath is omitting an unpleasant odour? Do you want clean, fresh breath without the self-consciousness of offending your friends and family? Here at Green Square Dental, we offer a fresher breath program to get you fresh breath with no more embarrassment. It's a quick and easy thing to fix, and once you have permanent fresh breath, you will wonder why you hesitated to mention it to your dental practitioner before.
I want tooth coloured fillings-
Tooth coloured fillings are cosmetically pleasing and are a healthier and stronger alternative to the traditional metallic restorations. At Green Square Dental, we only use the latest materials, Composite and porcelain fillings which are bonded to the teeth.
I want to have a pain free experience-
Here at Green Square Dental, we will make your experience as comforting and soothing as possible. We use only the latest products and techniques to ensure a gentle experience, because we know how daunting it can be going to the dentist. For your comfort and to set you at ease, we offer Nitrous Oxide therapy (Happy gas). Dr Shapiro has been using Nitrous to relax anxious patients since 1991. Nothing like a comforting snooze while unaware of your dental work is completed with no pain.
I want to see a dentist for my emergency NOW-
We hope you never experience a dental emergency. However, be assured that should you require urgent dental treatment, we have emergency time set aside in our schedule to accommodate.
I want to protect my teeth from sports-
Sporting accidents are one of the most common causes of dental injury. Damaged or knocked out teeth, broken jaws and cut lips can be sustained when playing sport. Here at Green Square Dental, we fabricate custom made mouthguards to protect your teeth during contact sports. Mouthguards help to absorb and spread the impact of a blow to your face, which might otherwise result in an injury to your mouth or jaw. 'Rather protect than repair'.